Lance Armstrong Nike Contract Terminated: Company Severs Ties With Cyclist Over Doping Allegations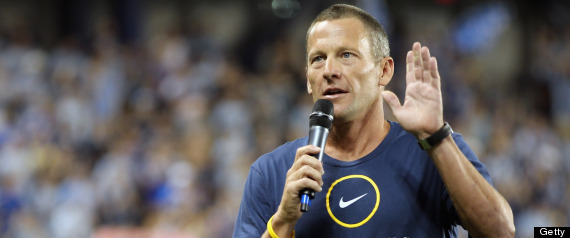 NEW YORK —

Nike has severed ties with cyclist Lance Armstrong, citing insurmountable evidence that he participated in doping and misled the company about those activities for more than a decade.
The clothing and footwear company said Wednesday that it was terminating Armstrong's contract "with great sadness."
"Nike does not condone the use of illegal performance enhancing drugs in any manner," it said in a statement.
Armstrong said Wednesday, just minutes before the announcement from Nike, that he was stepping down as chairman of his Livestrong cancer-fighting charity so that the organization can steer clear of the whirlwind surrounding its founder.
A representative for Armstrong could not be immediately reached for comment.
Nike Inc., based in Beaverton, Ore., said it plans to continue its support for Livestrong. Anheuser-Busch and the sunglasses company Oakley have already pledged ongoing support for the organization.
The U.S. Anti-Doping Agency released a massive report last week detailing allegations of widespread doping by Armstrong and his teams when he won the Tour de France seven consecutive times from 1999 to 2005.
The 41-year-old Armstrong, who overcame life-threatening testicular cancer, retired from cycling a year ago. He announced in August that he would no longer fight the doping allegations that have dogged him for years.
Nike's courting of top celebrity athletes is well known, as are the inherent risks companies assume when doing so.
Nike has a new financial ad campaign called 'Just Scapegoat it'